Original Mini Artworks - 7pm 27/04
My Journey
I am a proud Nhunngabarra man inspired by the legacy of my Grandfather, Tex Skuthorpe, who was a highly respected Nhunggal man, artist, teacher and author. 
Years of being surrounded by culture and art within my family led me to start my own journey into my culture and then to sharing it through art. With a unique combination of contemporary Aboriginal styles and traditional Nhunggal stories I create artworks that share our rich history and reflect our land. Through an exploration of my Ancestors culture, nature and today's environment, I strive to inspire all through art and sharing knowledge. 
Read more about the artist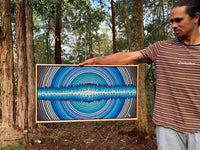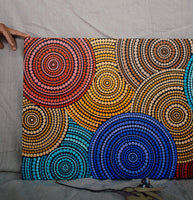 Commission your own unique artwork
I can create a custom piece that uses my designs inspired by my culture to put your own story or journey onto canvas. I love sharing my passion and am happy to work with you to paint a custom piece to be a treasured part of your home. 
FIND OUT MORE
Burruguu Art

'Bush Ochres'
Burruguu Art

'Friendship'
Burruguu Art
'Bush Ochres'
Burruguu Art
'Friendship'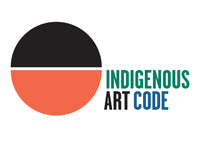 Indigenous Art Code
Proudly a member of the Indigenous Art Code